This is to let everyone know that MagicDelta who runs and owns this site Has Passed away.

Welcome to Crafts By Gale
Enjoy your visit and don't hesitate to e-mail with any questions you may have.
craftsbygale@comcast.net

All prices quoted on our website are before shipping and handling. Insurance is optional. All glass items have insurance already added to the shipping price. If you want any other item insured, pleased add it to the total price. It will be added to shipping price. If insurance is not purchased, I cannot be responsible for loss or damage.
INSURANCE IS $1.75 FOR THE FIRST $50.00 ORDERED
I do combine shipping on multiple purchases.
PayPal or Personal Checks are accepted, but items will not be shipped until check has cleared.
NO CASHIER'S CHECKS OR MONEY ORDERS ACCEPTED.
Shipping is for US orders only. If International, please e-mail with order so I can advise shipping cost.
On this page we will list all of the products we offer as part of our main product line. Please check in often because we will frequently update the product pages with new items. Pictures of the products on the website are representative of items that may be purchased. Styles and colors may vary.
Please take note, any items, shirts, mouse pads, towels, etc., are IRON-ONS, not screen prints.
Photo Cuddlers
Put your favorite picture in these stuffed animals. Really cute!
$6.00 ea.
Only 1 each of the brown bear, and elephant.
First come first served.
We will add any type picture to our products. Favorite photos, theme. Just tell us what you want.
All photos will be returned with your order. Or, pictures may be e-mailed to us if you prefer.
Remember, most items are custom made just for you! So, tell me what you are looking for. My goal is to make you happy with your product.
Give the gift of love
Heart Snow Globe - $7.00Ea.
Picture Cloth Placemats for Any Occasion
The size is 13" x 19"
$5.00ea.
Please indicate your specifications with order.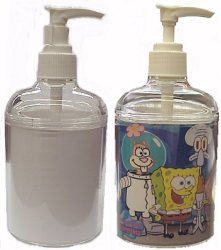 Soap/Hand Lotion Dispenser
Let us add your favorite picture. Or, maybe you have some leftover wallpaper. We can add that to match you decor.
$5.00 ea.
Snow Globes either vertical or horizontal
Holds 2 pictures - $6.00 ea.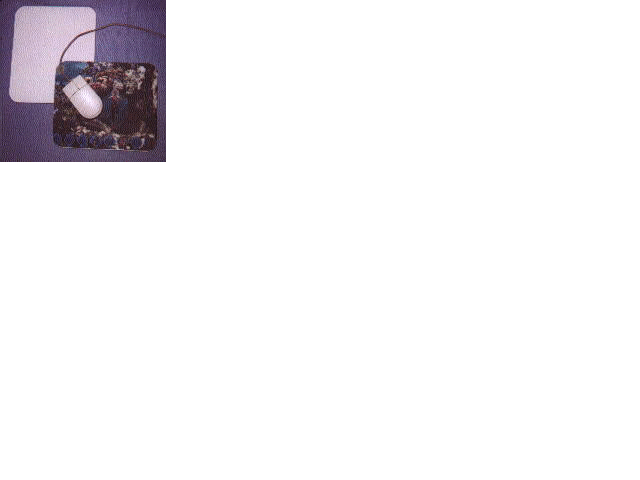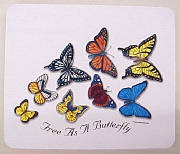 Custom made mouse pads - $8.00ea.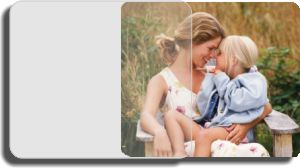 Photo Insert Mouse pad. Photos just slip in.
Insert size is 7 3/8" x 8
$4.00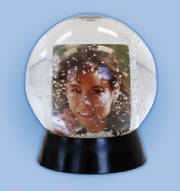 Snow Globe Ball - Holds 2 pictures
$8.00 ea.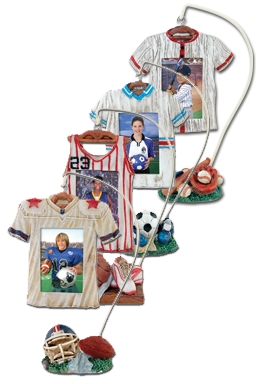 Sports Jersey Hanger Frames
Each displays a 2" x 3" photo in a miniature jersey frame on a hanger. The base also portrays related sports items to make this a memorable presentation and a treasured keepsake. Each nostalgic design is hand painted.
$8.00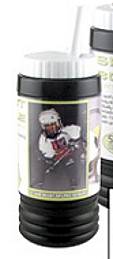 The Sports Bottle is perfect for the on the go sports enthusiast. The 15 oz. bottle is made of a virtually unbreakable material and features an everlasting straw and handy storage compartment on the bottom. Each comes with an All Sports insert for photo mounting or create your own design.
$6.00 ea.
New insulated 16 oz. travel mug features stainless steel accents, a non-skid pad and frames a favorite 6 x 4" photo. The optional panel holds a 3-5/8 x 4" photo or personalized insert.
$8.00
Insulated Mugs: Only - $5.00ea.
$7.00 with matching candy with wrappers
(8 pieces of candy per mug)
( Miniatures)
How about a Picture or Theme Mug with matching candy wrappers?
Flat Rate Shipping of $8.75 for orders of 6 or more.
Click the button below for mug with candy.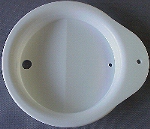 Picture Baby Bootie
A charming ceramic baby shoe. This attractive item will look great displayed anywhere. Choose pink laces for girls or blue laces for boys.
$8.00 ea.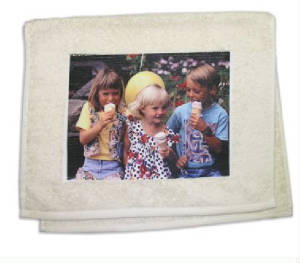 These are cream colored, cotton terry cloth towels . They measure 15" x 24" and have a transfer area of 7½" x 9½" on one side only.
$5.00 ea.


Photo Nite Lite - $8.00 ea.
Baby Bibs
Put your favorite picture on you baby's bib
Pink or Blue Trim
$3.00 ea.
E-mail or mail picture (If mailed, picture will be returned with order.)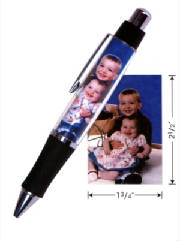 Picture Pen
Keep your memories close at hand with this picture pen!
Displays everything from school photos to pets. Black acid-free ball point pen. Holds photos up to 2½" x 1¾".
$4.00 ea.
Computer Picture Clip
Self adhesive pad attaches to any computer monitor .
Available in Blue or Clear - $2.00 ea.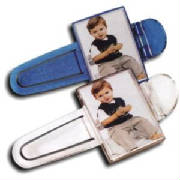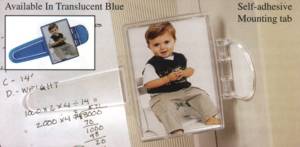 Pet Bowls
Put your favorite picture on you pet's dish
Small - $8.00ea.
Large - $10.00ea.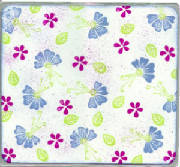 Checkbook Covers
$3.00 ea.
These are just a few of the many designs available.
Let me know if you have something special in mind.
Remember, these are custom made items. Give me your ideas.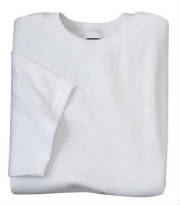 JERZEES 50/50 white t-shirt - $8.00 ea.
Just let me know what you want put on the shirt.
Price quoted is for 1 picture added.
Add $.50 for each additional picture.
THESE ARE IRON-ONS, NOT SCREEN PRINTS
For XX-Large or 3X, add $2.00 ea.
These are special order items.
CD Wallet - $5.00ea.

Put your favorite picture memories on a CD

and add corresponding picture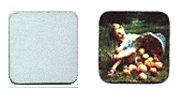 Coasters
Put your favorite picture or logo
$2.00 ea.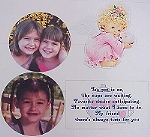 Picture Magnet - $2.00ea.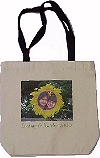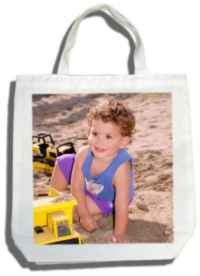 Tote Bag
Lightweight, yet durable, they measure approximately 12" x 14". Available in 50% polyester/50% cotton
$6.00ea.


Custom Made Bookmarkers with Rayon Tassel attached - $2.00 ea.
Let us know what you want on the marker.
Compact Mirror - $5.00ea.